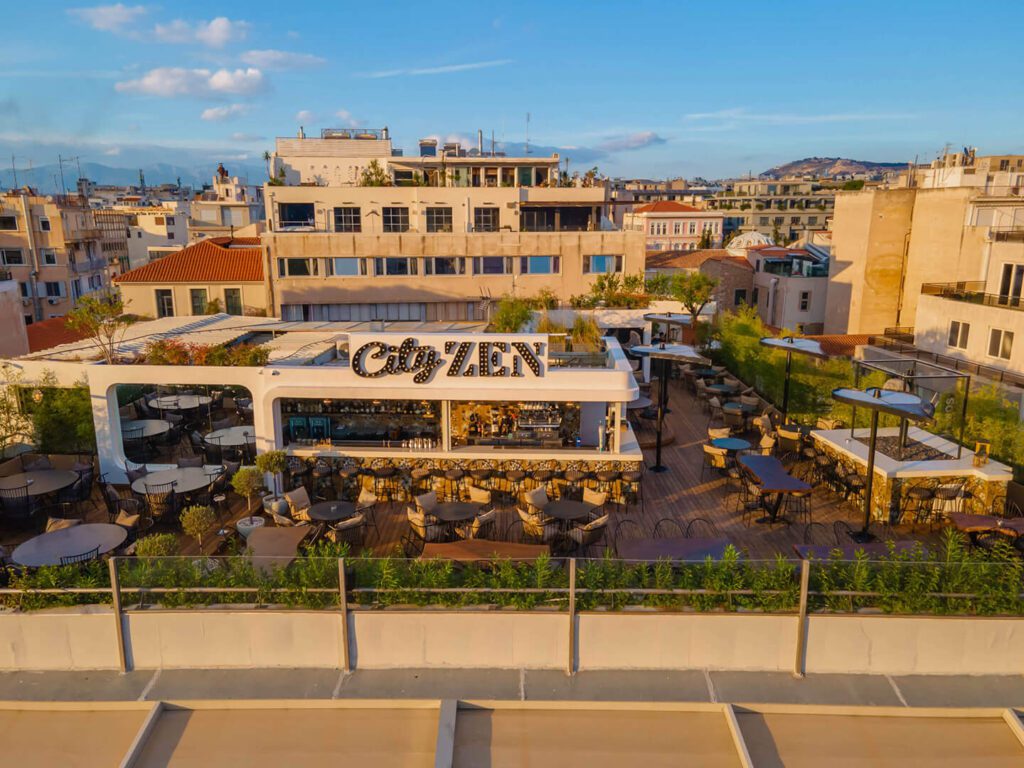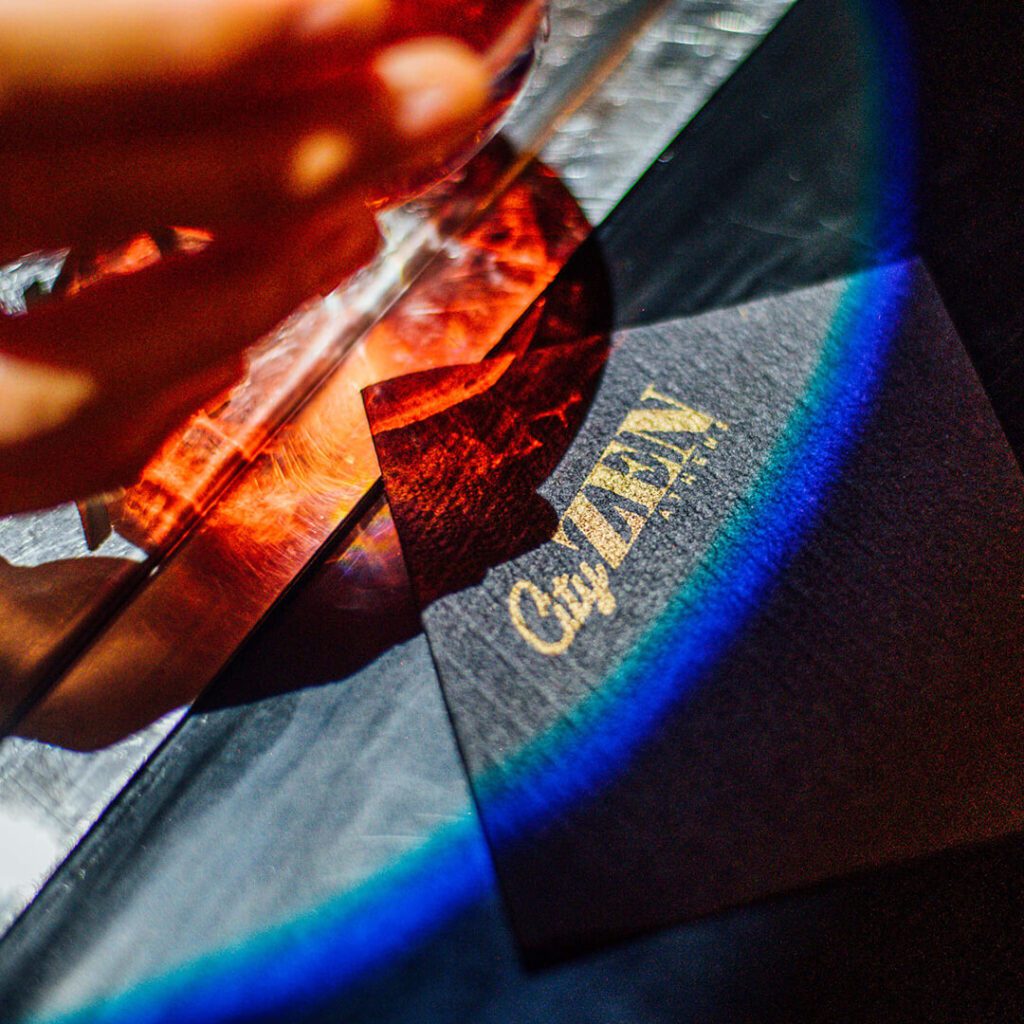 EXPERIENCE ATHENS

MEET CITYZEN

Στην καρδιά του ιστορικού κέντρου, σε εναν άκρως ανανεωμένο και μοναδικό χώρο όπου επιμελήθηκε ο interior designer Νίκος Αγγελίδης το "νεο" City Zen καταφέρνει να σε χαλαρώσει και να σε ταξιδέψει μακριά από τους έντονους ρυθμούς της καθημερινότητας.

Το all-day spot σε περιμένει στη γωνία Αιόλου και Μητροπόλεως προσφέροντας καφέ και brunch αλλά και ιδιαίτερες γευστικές προτάσεις φαγητού με ασύγκριτη θέα στην Ακρόπολη.

Ο σεφ Χάρης Μπούρης υπογράφει το μενού με έμπνευση από την Μεσογειακή κουζίνα με έμφαση στα φρέσκα υλικά και τις χειροποίητες παρασκευές. Comfort food για όλες τις ηλικίες με vegetarian και vegan επιλογές. Παραδοσιακές συνταγές twisted όπως κολοκύθι τηγανητό και παστίτσιο που πρέπει να δοκιμάσεις.

Το CityZen αναμφισβήτητα αποτελεί μια εξαιρετική επιλογή και για τις βραδινές συναντήσεις σας, με μεγάλη ποικιλία από spirits και ανανεωμένη λίστα κοκτέιλ με ευφάνταστες προτάσεις μίξεων από τον πολυβραβευμένο Bar Manager Γιάννη Νάτση.

TESTIMONIALS Edward Mcmahon

Dinner was delicious. The atmosphere was amazing. The Prosecco was great we enjoyed 2 bottles. I had the stuffed chicken and the Oreo cheesecake which we both great. My wife had the sea bass and the pecan pie. The pecan pie was a little different as we are from Texas and was more like a pecan cake, but was still delicious. The view of the Pantheon was just a great backdrop to a beautiful evening.

YAFEA ALYAFEI
Great cafe in the heart of Athens. It's a few minutes walking from monstraki square. Great rooftop where you can have a coffee or a drink while enjoying the view of the acropolis. Prices are great. Fast service by the staff. Highly recommended if you're in Athens.

Stanko Segvic
Very friendly and helpful staff. They made us feel comfortable and unlike in some restaurants there was no pressure to get our orders right away.

Tamari Kokorashvili
My favourite place to hang out with friends, love everything here, drinks and food, stuff always polite and ready to help, the view of acropolis is amazing especially at night, definitely favourite terrace in Athens, even just for coffee

Bianca Raftopulos
This is always a favourite! Nothing to complain about - GOOD and FAST service, excellent food, yummy tropical cocktails and an 10/10 view!! One of the best in Athens to see the Acroplis. Best to go from sunset to see the golden afternoon rays and then see it light up at dusk ✨
The perfect venue for all your special events!

At CityZen , we take pride in providing a stunning and versatile space to host a wide range of events. From corporate gatherings and weddings to baptisms and team-building activities, we are here to make your event truly memorable.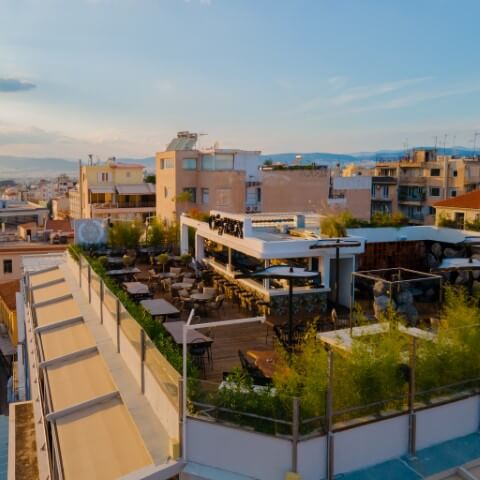 Corporate Events
Impress your clients and colleagues by hosting your next corporate event at CityZen Athens. Our stylish and well-equipped venue at the historical center of Athens with breathtaking view of Acropolis is ideal for business meetings, conferences, seminars, and networking events. With state-of-the-art audiovisual facilities and flexible seating arrangements, we ensure a professional and productive environment for your attendees.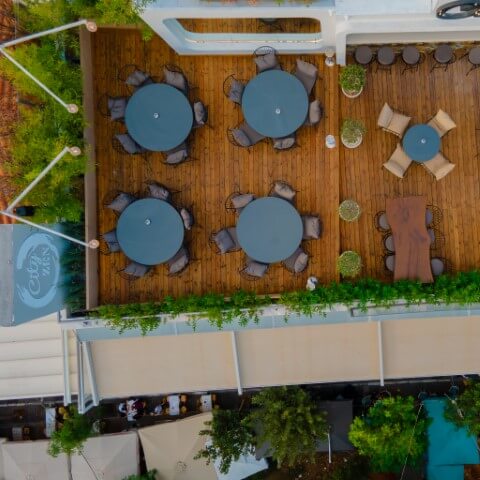 Weddings and Baptisms
Celebrate your special moments in style at Cityzen Athens. Our elegant and enchanting atmosphere sets the perfect backdrop for unforgettable weddings and baptisms. Whether you're planning an intimate ceremony or a grand celebration, our experienced team will work closely with you to create a personalized event that reflects your vision and exceeds your expectations.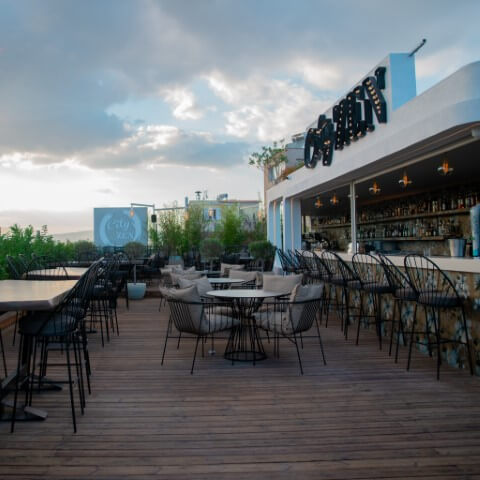 Team Building Activities
Boost morale and foster team spirit with our exciting team-building activities. From fun-filled challenges to collaborative workshops, our venue offers the ideal setting for your team to bond and grow stronger together. Our dedicated event coordinators will assist in designing custom programs tailored to your specific objectives, ensuring an engaging and rewarding experience for all participants.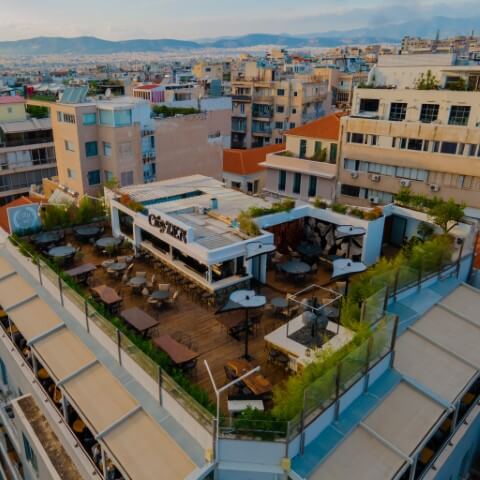 Social Gatherings and Special Occasions
From birthdays to anniversaries, from engagement parties to family reunions, [Your Restaurant/Bar Name] is the perfect destination for your social gatherings and special occasions. Our warm and inviting ambiance, coupled with delectable cuisine and signature cocktails, guarantees an unforgettable experience for you and your guests.
No matter the event, our dedicated team of professionals will go above and beyond to ensure every detail is flawlessly executed. Let us take care of the planning, setup, catering, and all the intricate elements, so you can relax and enjoy your event to the fullest.

Contact us today to discuss your event needs and let us create a truly extraordinary experience for you and your guests at CityZen Athens.